Family Law, Personal Injury, Criminal Defense, and Real Estate Law Firm in Greenville
Experienced Law Firm Proudly Serving the Greenville Community
At Ronald S. Clement Attorney at Law, we believe that every client deserves high-quality legal representation. Whatever your needs may be, we will work hard to keep your future bright.
With nearly five decades of combined legal experience, the dedicated attorneys at Ronald S. Clement Attorney at Law are committed to serving clients throughout the Upstate region and helping them obtain favorable outcomes. We proudly provide trusted and effective legal guidance for those in search of a peaceful resolution.
Legal disputes that affect you and your family can be emotionally challenging to navigate. We are committed to helping individuals and families resolve difficult legal matters, including divorce, separation, spousal support, child custody, child support, visitation rights, and more.
If you or a loved one has been injured by the negligent actions of someone else, we can help you pursue and win compensation. We accept cases pertaining to auto and truck accidents, slip and fall accidents, dog bites, and wrongful death. Reach out today to learn more.
If you have been accused of a crime, it's essential that you contact an aggressive criminal defense lawyer immediately. Whether you are facing DUI, misdemeanor, or felony charges, we are fully prepared to fight for your rights and help you secure the best possible outcome.
If you're struggling with a foreclosure or real estate dispute, our experienced real estate attorney is prepared to answer your questions and guide you through the litigation process.
No matter what your needs may be, you deserve exceptional legal representation.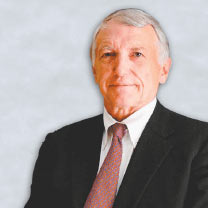 Founding attorney Ronald S. Clement has been practicing law for nearly 40 years. He previously served as an Assistant Solicitor for the 13th Circuit Court, has decades of trial experience, and is a highly sought-after private practice attorney. He is one of few lawyers in the Upstate region to make jail visits and take after-hours appointments with his clients.
Get started with a knowledgeable attorney today.